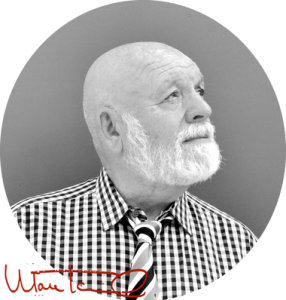 Marc Tarasuck received his architectural degree from Kent State University and has been the Principal Architect and Head Designer in the firm of Marc Tarasuck AIA and Associates since its founding in 1979. The firm's work has received awards from the San Diego Chapter of the American Institute of Architects, San Diego Home/Garden Lifestyles Magazine, the Gaslamp Quarter Association, the City of San Diego Historic Site Board, and Sunset Magazine.
Marc is known as a master architect because of is involvement in every phase of architecture: site selection, interior finishes, custom furniture design, and landscaping. He has been involved in residential design, historical restorations, as well as major remodeling to homes of all styles.
"I'm not a signature architect. Every home is designed as a response to the site, the client, and the program that we've developed together."
Tarasuck designs homes from the inside out. The homeowner's lifestyle dictates form, flow, and function. This is why his homes show off the art of living well. Tarasuck designs for the home's specific location, which has included New York City, Santa Fe, San Jose, and San Francisco. In San Diego, the architecture translates to take full advantage of Southern California's penchant for outdoor living. His homes are light-filled, take advantage of existing views, have aesthetically pleasing sight lines, and are environmentally friendly.
"I like to be involved in projects that are challenging, interesting, and fun. When a project is completed, I want the homeowners to think they designed the house and I only helped turn their dream into reality."
---
Realizing the importance of giving back to the community, Tarasuck's civic and professional activities include:
American Institute of Architects (National AIA)

San Diego Chapter, American Institute of Architects

San Diego Rotary Club 33

Old Globe Advisory Council

San Diego Chapter American Cancer Society, past Board Member

Save our Heritage Organisation, past President

County of San Diego Historic Site Board, past Vice Chairman

San Diego History Center (formerly San Diego Historical Society), Board of Trustees

Museum of Photographic Arts, past Board Member

Committee on Design, AIA (National Level)

Mama's Kitchen